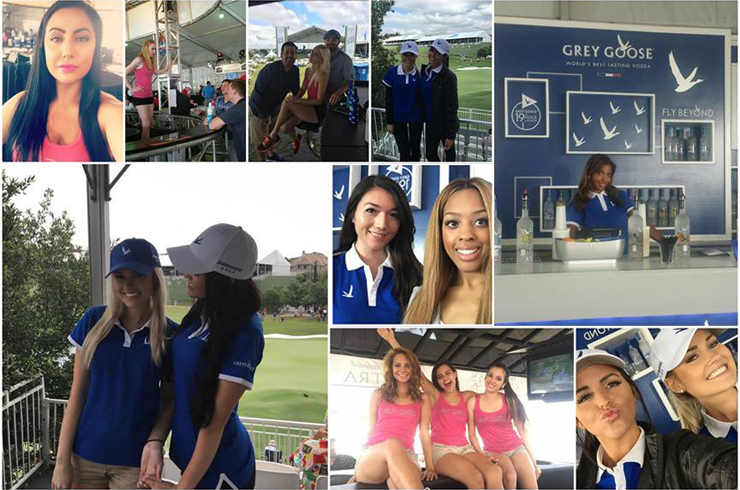 The phone rang and the conversation went something like this –
"Hi, does PUSH staff national tours?"
"Yes we do, how are you?"
"Great, thanks. Also we need 154 awesome, talented and articulate brand ambassadors to work at six PGA Tour events over the next five months."
"No problems, anything else?"
"Yeah, they will be bartending and serving, so there will need to have experience doing that, and also don't forget it's the PGA, who are transcendent of sport, so if they could be transcendent of something that will be useful to."
We were scribbling furiously. "Okay, so you're after 154 transcendent, epic people to represent one of the most important sporting brands that has ever existed?"
"Yes please."
Its moments like this, that we show gratitude to our software programming team, rather than our usual disdain and confusion. They have created a system that allows us to quickly and effectively screen relevant and experienced talent using web and mobile. This saves heaps of time when trying to find five models for a local event, but when you need 154 people with specific talents, for events scattered across two states, it makes us one of the only businesses capable of doing it well.
If you've ever been to a PGA event, you'll know that the devil is in the detail, the PGA Event Management Team, in partnership with our client, expects nothing less than perfection, from presentation through to client interaction and everything in between. As a result, we took our existing, rigorous screening processes to the next level. Every single person working at these events would be representing the PGA and our client – it was a responsibility we did not take lightly. We found the very best of the very best, made sure they were a fit for the brands, and told them to go and have fun – because hey, if they are having fun then so are the attendees.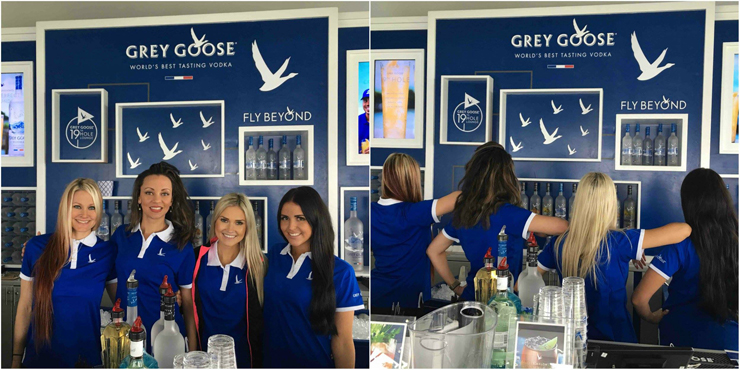 A key part of our role was to increase sales across a number of premium brands at the event, including Grey Goose, Budweiser, Captain Morgan, and Arnold Palmer. While the numbers were incredible (drink sales went through the roof,) what was even better, was the amount of people having fun interacting with PUSH models in the bars and hospitality tents scattered around the courses. In the end, part of a PGA event, is that it's an incredible day out – and our team helped contribute to that.
The event didn't go off without a hitch – in engagements of this size there are are always challenges – but our team was cool and collected, and neither the clients nor attendees saw anything except a well oiled machine, and comments from our models reminded us why people love working for PUSH –
"This event was a blast!"
"It was such a pleasure to be a part of something so big!"
"I met so many people and had a great time."
"Can't wait to do this again next year!"